Program benefits are the outcome of program-related projects and tasks that provides benefits to the organization. Program benefits differ for every organization depending on their location, job function, culture and size of the organization. They are identified using research methods such as market analysis, high-level cost-benefit analysis, etc.
Benefits are of two types:
Financial and
Non-financial
Financial benefits include measurable benefits, like money and time. Non-financial benefits include quality measures like program team member morale, organizational fame, customer satisfaction, etc. High level financial and non – financial benefits are estimated to prioritize the projects based on their proposed benefits. It also ensures the return on investment (ROI) on the program. This information is captured in the benefits register, which can be used for managing similar future programs.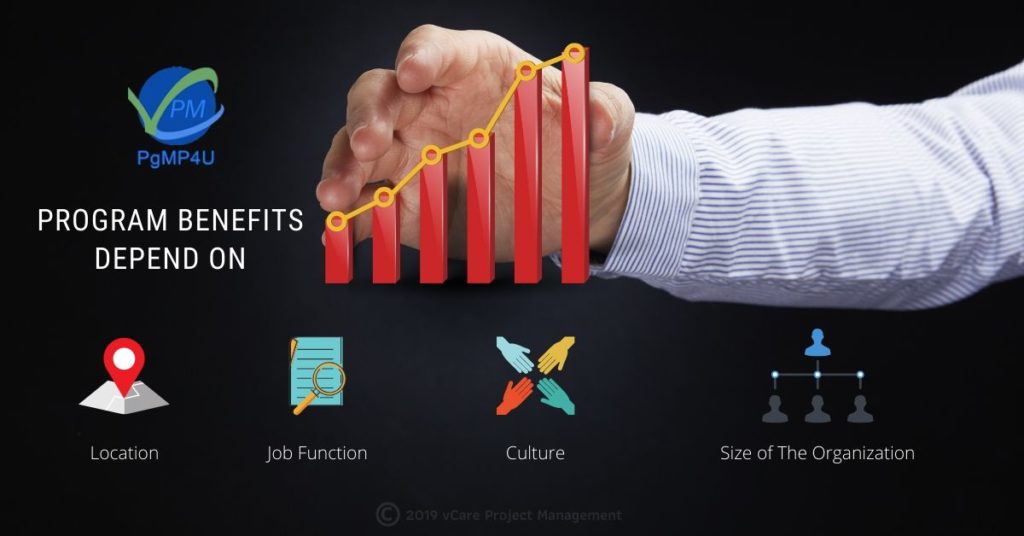 To gain more insights on program management, download our PgMP4U app: https://play.google.com/store/apps/details?id=com.vcare.hawks.vcareapp&hl=en_IN
You can also join our PgMP classroom training program: https://vcareprojectmanagement.com/collections/pgmp-classroom
Our PgMP online mentoring programs: https://vcareprojectmanagement.com/collections/program-management-pgmp
For more information, please book your obligation free 15 mins session with our mentor Dharam Singh: www.dharamsingh.co