Integration opportunities are implemented for achieving the program benefits. This process blends human capital, human resource requirements, skill sets, facilities, finance, assets, processes and systems within the constituent projects. It integrates program benefits within and across the organization.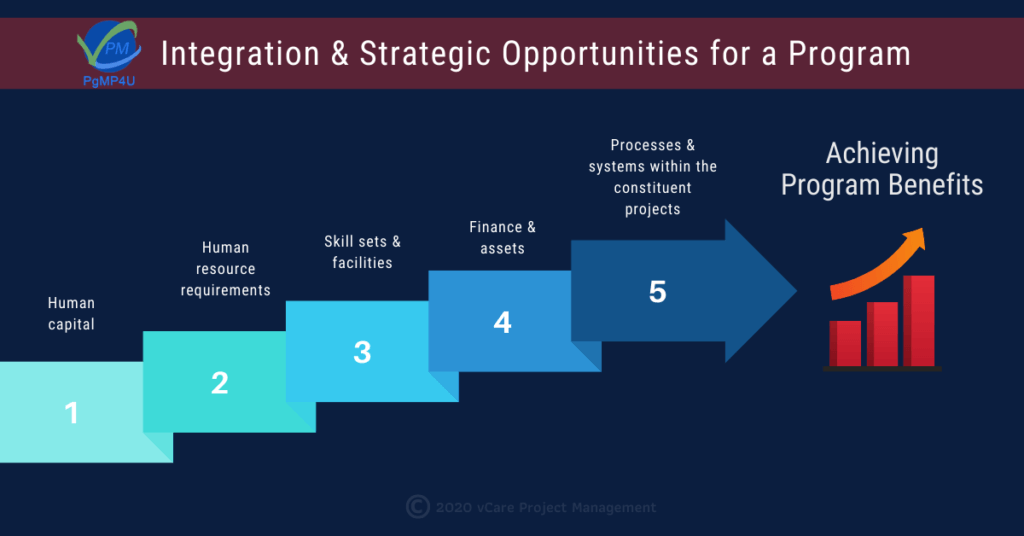 Strategies are essential for managing a program to achieve organizational benefits. At times, the program benefits can be maximized by exploiting alternative strategic plan. The alternative strategic plan ensures to increase the benefits realization of the program.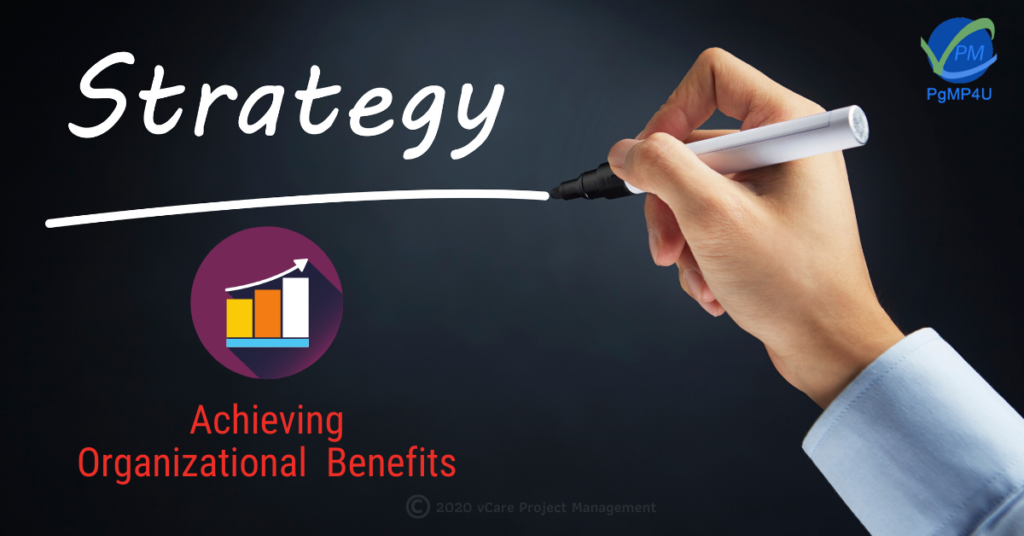 Gain more knowledge from our Mobile app, PgMP4U:
Android : https://play.google.com/store/apps/details?id=com.vcare.hawks.vcareapp&hl=en_IN
iOS : https://apps.apple.com/in/app/pgmp4u/id1491646112
Join our PgMP classroom-training program: https://vcareprojectmanagement.com/collections/pgmp-classroom
Our online mentoring session: https://vcareprojectmanagement.com/collections/program-management-pgmp
To book your obligation free 15 minutes session with Dharam Singh: www.dharamsingh.co.