Program charter represents the high-level costs, milestone, schedule, resources involved and benefits. A program manager, in alignment with the organization strategy and objectives, creates a program charter. It is then presented for organization leadership approval to initiate the program.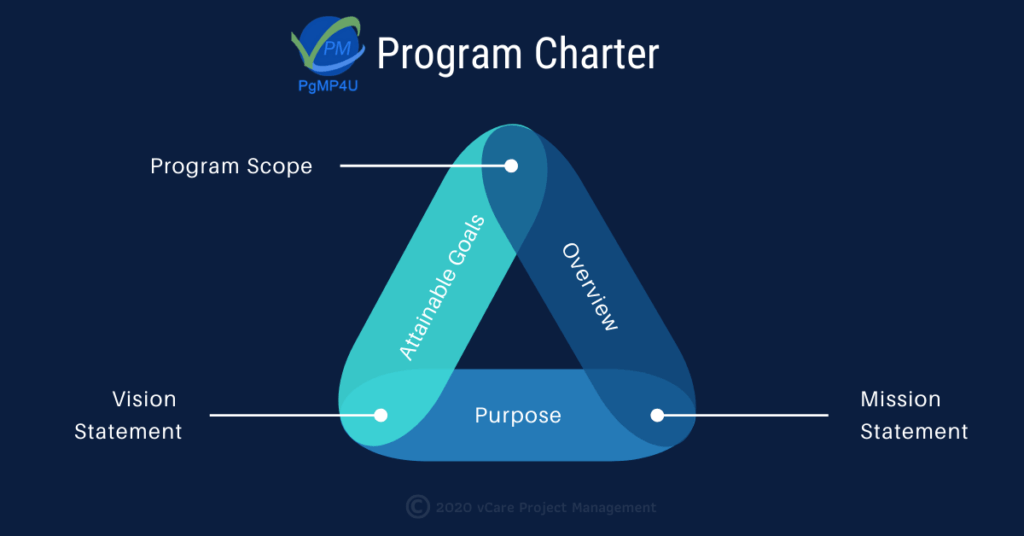 Program charter is a documentation of the program scope, vision and mission statement. The program manager authors the program charter with consultation from all the essential stakeholders. It is then presented to the program sponsor who authorizes the program charter based on the organization strategy.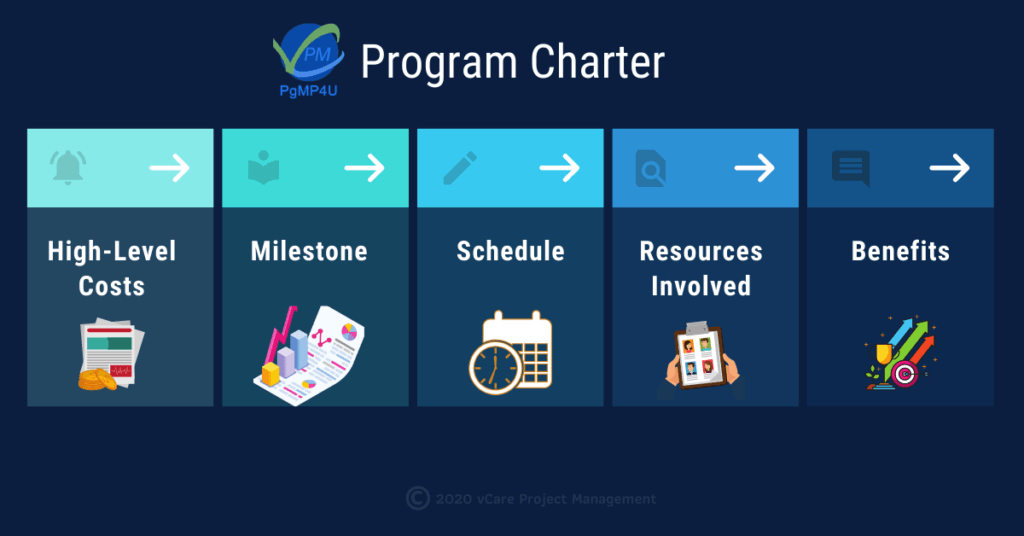 Gain more knowledge from our Mobile app, PgMP4U:
Android : https://play.google.com/store/apps/details?id=com.vcare.hawks.vcareapp&hl=en_IN
iOS : https://apps.apple.com/in/app/pgmp4u/id1491646112
You can also join our PgMP classroom training program: https://vcareprojectmanagement.com/collections/pgmp-classroom
Our PgMP online mentoring programs: https://vcareprojectmanagement.com/collections/program-management-pgmp
For more information, please book your obligation free 15 mins session with our mentor Dharam Singh: www.dharamsingh.co.