Program objectives are set based on regulatory and legal constraints, social impacts, sustainability, cultural considerations, political climate, and ethical concerns.
It helps the program team to work towards achieving the goal in alignment with the organization strategy.
It ensures the program delivery before the scheduled date within the allocated budget.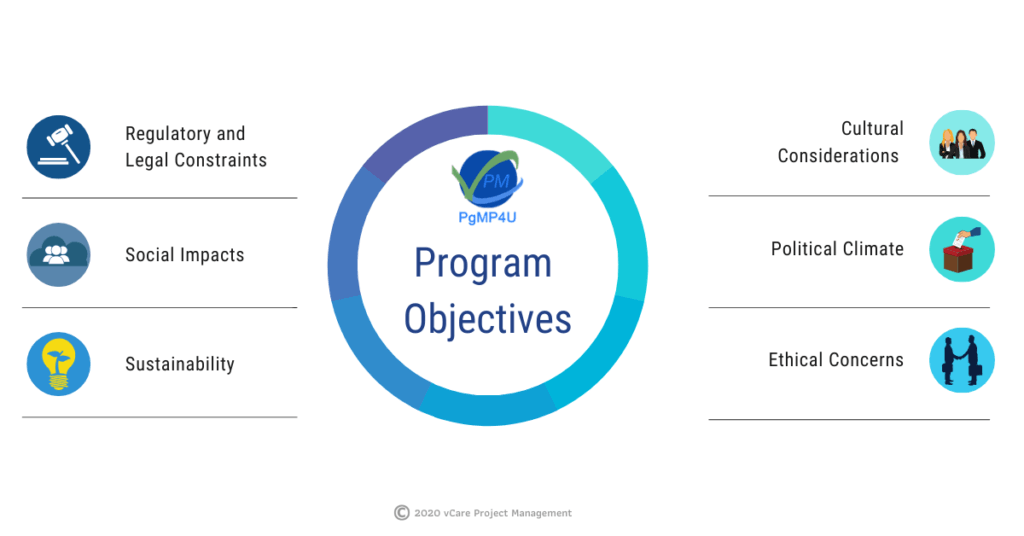 Gain more knowledge from our Mobile app, PgMP4U:
Android : https://play.google.com/store/apps/details?id=com.vcare.hawks.vcareapp&hl=en_IN
iOS : https://apps.apple.com/in/app/pgmp4u/id1491646112
Join our PgMP classroom training program: https://vcareprojectmanagement.com/collections/pgmp-classroom
Our online mentoring session: https://vcareprojectmanagement.com/collections/program-management-pgmp
To book your obligation free 15 minutes session with Dharam Singh: www.dharamsingh.co