Program kick-off is a vital part of the initiation phase. The program managers conduct meetings to communicate the program objectives to the organizational members. It helps to obtain adherence from key stakeholders for program initiation. The members of the organization gain a clear focus and vision towards the success of the program.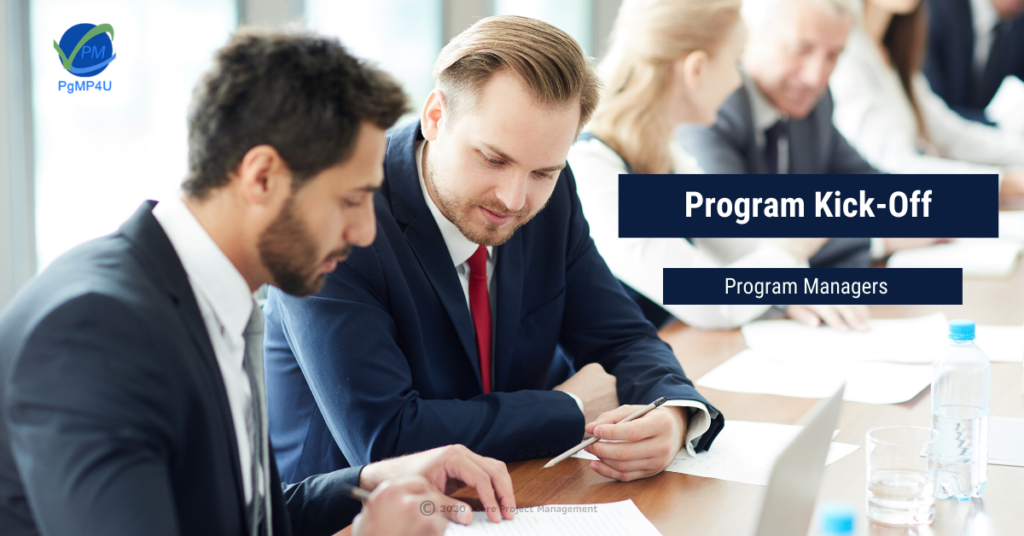 To gain more insights on program management, download our PgMP4U app: http://bit.ly/2QVM5gg (Google Android) / https://apple.co/2QUngkx (Apple iOS)
You can also join our PgMP classroom-training program: https://vcareprojectmanagement.com/collections/pgmp-classroom
Our PgMP online mentoring programs: https://vcareprojectmanagement.com/collections/program-management-pgmp
For more information, please book your obligation free 15 minutes session with our mentor Dharam Singh: www.dharamsingh.co.