A program management plan is a process of documenting the work structure for managing individual projects. Program schedule management is the process of documenting the order and time required to effectuate each benefit of the program. Program management plan and schedule is developed by evaluating the quality, risk, communication and resources of the program. This helps in monitoring and controlling the program delivery to achieve the program benefits. Managing human resources, materials, equipment, facilities, and finance can optimize a program management plan. This increases the productivity and quality of the program. It also ensures the program is benefited while achieving the organizational goals and objectives.
A program management plan is an act of documenting the processes, tools and techniques required to obtain an outcome. A program outcome is considered uncertain. Program managers engage in continuous oversight to manage uncertainty. It includes re-planning and re-aligning the necessary changes to meet the program objectives. So program managers must execute appropriate program management plans with the organization approved tools and techniques. This ensures that the program outcome meets the stakeholder expectation aligned with organizational objectives.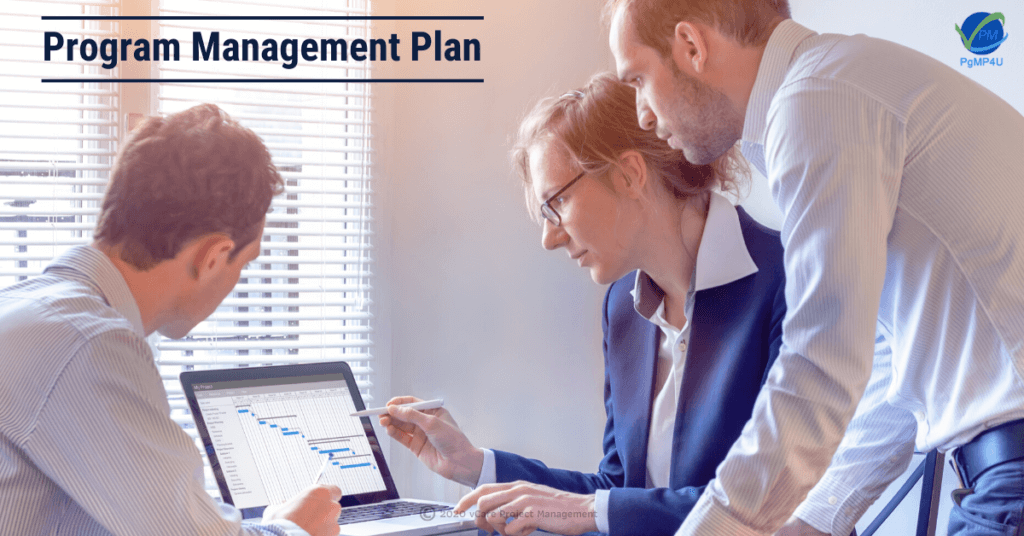 To gain more insights on program management, download our PgMP4U app: http://bit.ly/2QVM5gg (Google Android) / https://apple.co/2QUngkx (Apple iOS)
You can also join our PgMP classroom-training program: https://vcareprojectmanagement.com/collections/pgmp-classroom
Our PgMP online mentoring programs: https://vcareprojectmanagement.com/collections/program-management-pgmp
For more information, please book your obligation free 15 minutes session with our mentor Dharam Singh: www.dharamsingh.co.