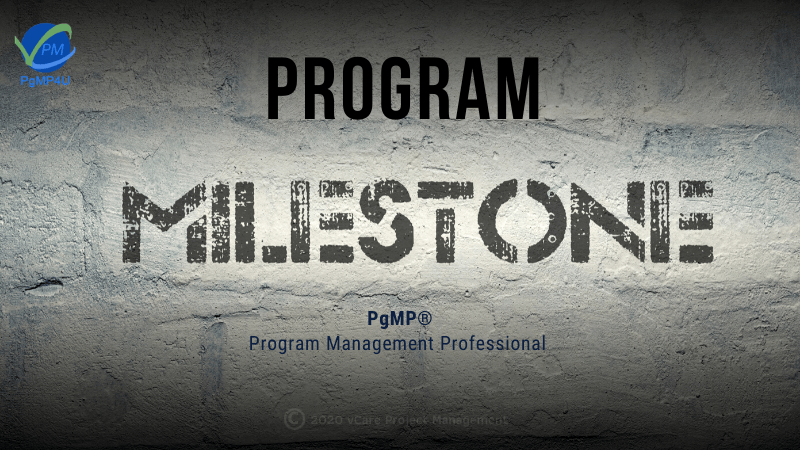 Milestones are checkpoints for monitoring and controlling the program at appropriate levels. High-level milestones are developed with work breakdown structure (WBS), scope statements and benefits realization plan. This ensures the program is perfectly aligned to deliver the organization benefits.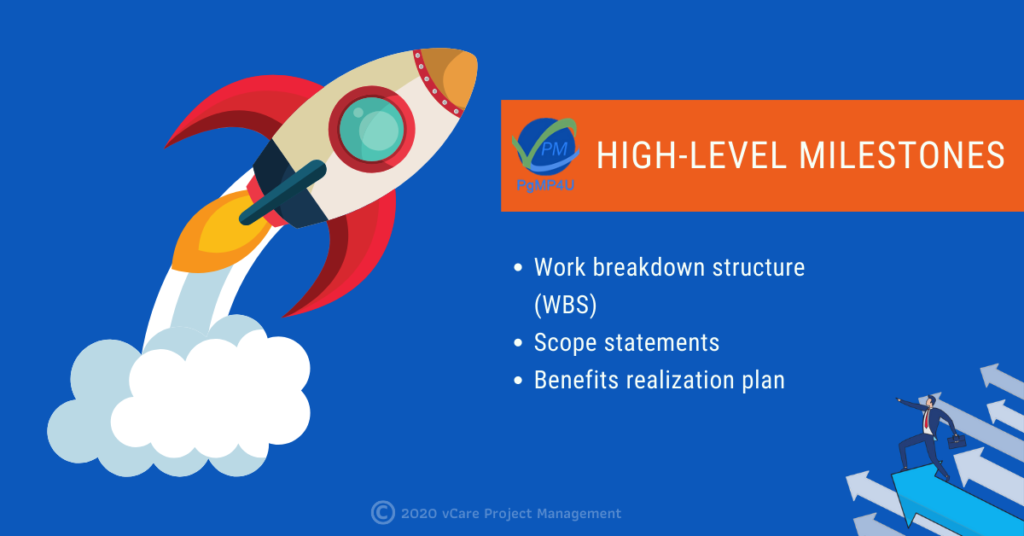 Gain more knowledge from our Mobile app, PgMP4U:
Android : https://play.google.com/store/apps/details?id=com.vcare.hawks.vcareapp&hl=en_IN
iOS : https://apps.apple.com/in/app/pgmp4u/id1491646112
Join our PgMP classroom-training program: https://vcareprojectmanagement.com/collections/pgmp-classroom
Our online mentoring session: https://vcareprojectmanagement.com/collections/program-management-pgmp
To book your obligation free 15 minutes session with Dharam Singh: www.dharamsingh.co.